Local Area
The local commune of Baladou has a new restaurant/bar the L'Atelier du Gout only 2.7km on the main road to Martel, offering a reasonably priced menu and pleasant location for and evening apperitif.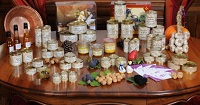 Regional pate, duck & walnut products can also be brought direct from the local farm of Michel Cremoux, established since 1984 and located in Bazalgue.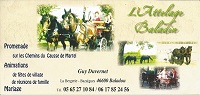 There is an opportunity to take a tour in a horse drawn carriage, it is an exciting and special experience and a different way to see the local country side and area.
Sightseeing in the Quercy Region
We are situated in the Lot department of the Mid-Pyrenees region, we also have the advantage of being on the borders of the Dordogne in the Aquitaine region and the Corrèze in the Limousin region, which means the many attractions of all 3 regions are easily accessible.
Lot
To our south is the famous 900 year-old pilgrim town of Rocamadour which is full of history and interesting architecture, with spectacular views along the valley. Our nearest local village of Martel has some wonderful features with a beautiful church and picturesque market place, and regularly holds a market here with many local products.
More
Corrèze
A few kilometes to the north is the Corrèze department. Here you can visit the ancient viscounty capital of Turenne, which was a very important and powerful place long ago, and has spectacular views and colourful gardens. Also on the way you could call in at the red village of Collanges-la-Rouge, with its quiet traffic free lanes and unusual red stone buildings which can be very photogenic.
More
Dordogne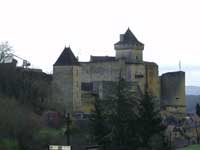 Equally a few kilometres to the west lays the Dordogne department. This area is well know for stepping even further back in history with its troglodyte dwellings like the Grottes du Roc de Cazelle. There are also many amazing grand châteaus like Castelnaud, with its collection of weapons and armour of the 13th-17th centuries.
More

Local Area Video